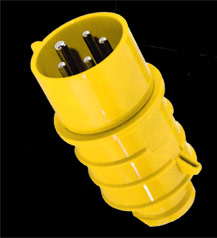 As well as offering a full site setup service, we are also able to supply a quality range of 110v and site equipment. Due to our large buying power, we are able to pass on large discounts which ensures that all our prices are at very competitive prices.
Amongst the products that we supply are:
Transformers
Plugs and Couplers
Distribution Units
Arctic grade Cable
Light fittings
Festoon Lighting
Replacement Lamps

All products that are supplied are manufactured by one of our approved suppliers. This ensures that they meet up to, and beyond all the necessary safety standards. For further details please contact our sales office

.