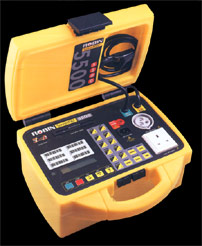 Under The Provision and Use of Work Equipment Regulations 1992 (PUWER) you, as an employer, have a responsibility to maintain, in safe working order, all electrical equipment used in your business.
The Electricity at Work Regulations 1989 requires electrical appliances and systems to be maintained to prevent risk of accident. The Health and Safety Executive Memorandum of Guidance HS(R) 25 recommends that such maintenance be based on a regime of regular inspection and testing by a competent person.

If you have not already done so, it is essential that you protect your employees and your business by establishing and operating an Electrical Appliance Inspection and testing system. We help local companies meet their legal obligations and ensure the safety of electrical appliances used in their businesses.

We provide advice and a comprehensive, fully managed Inspection and testing service, which includes periodic inspection, test and repair of electrical appliances along with full supporting documentation. This can be done at either the client's premises or at our in-house testing facility in Bolton.