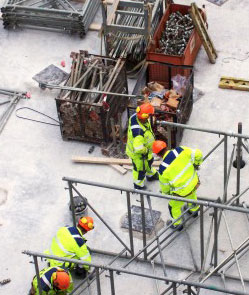 We offer what has to be one of the most comprehensive site set-up services in the UK.
We have dedicated teams who have undergone extensive training in safe working practices. We are experts in installing 110v lighting and power out-lets in various different locations, from bridges to building sites. Our teams have worked in some of the most demanding of conditions and often under tight deadlines.

As well as offering a full installation service, we are also able to supply all the necessary cable, plugs, couplers, transformers and lighting, all of which has been tested for use in the most demanding of situations and comes from one of our approved suppliers.
We are able to offer the customer a total solution to site set-up from survey to completion, and our past record and client list is your assurance to our ability.